Do you think America should Stop immigration????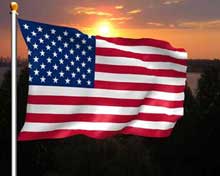 United States
February 16, 2007 11:36am CST
With people migrating each day to America, the population of America is not only increasing, but also the jobs are geting lesser and lesser...Eventually, the government has to pay for the unemployment, and the kids' education because people dont have money... Do you think America should reduce the percent of immigration from different countries???
4 responses

• India
16 Feb 07
Whole country is made up of immigrants and it is difficult to stop immigration. What they can do is those who come for education, they should simply pack them off after education, so that they can go back to their country and contribute to the growth of their own country.

• United States
16 Feb 07
I definitely agree with you... good comment... the same thing that australia is doing, they should do it over in the UNited states as well....wehn Indians come back after they stay in the United States, tehy will work for india and not america....

• United States
26 Feb 07
We shouldn't stop immigration as it is the foundation of the country and a vital part of what we stand for, however we do also have to recognize the obvious strains it does put on us and therefore stick to quotas and limit the number that come in.

• Nigeria
16 Feb 07
Illegal immigration must be stopped. Sending 12 plus million back is unrealistic. A process of registering, determining who can qualify for work permits and/or citizenship is needed. It would be a long and costly endeavor, that's the cost of ignoring it for so long, but it is needed.

•
16 Feb 07
It is already pretty hard to get into America from other countries. It is a difficult issue this, as it isn't fair that some people are bron in nice countires and others are born into nasty ones. I think everyone should be able to live whereever they want, but unfortunately with the population getting bigger and bigger this isn't possible.