Can small children see 'spirits'?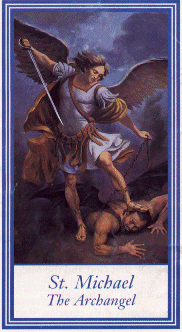 Trinidad And Tobago
February 16, 2007 12:34pm CST
Sometimes my 15 week old baby boy used to breaks off from feeding and starts smiling and 'chatting' into space - it's just like someone is standing over him and he's communicating with them. Another mother told me that up to a certain age, children can see 'spirit' people around them. What do you think???
4 responses

• Trinidad And Tobago
16 Feb 07
Yes, I believe they are other forces out there..

• United States
16 Feb 07
I am almost sure that children can see spirits. There are countless stories about children playing with nobody, but referring to this nobody with a name. My parents said that I had an invisible friend when I was a little kid, and whenever I broke something, I would blame it on him. I don't remember it, but I am sure that it was some sort of spirit because the house we lived in was really old.


• Defiance, Ohio
16 Feb 07
Yes, I do belive children can see spirits, ghosts and angels. My two sisters and I use to tell our mother that the angels were standing on the clouds wanting us to play with them. We wanted our mother to lift us up and put us on the clouds to play. Well,of course our mother couldn't reach that far. So the angels flew down to play with us.