photos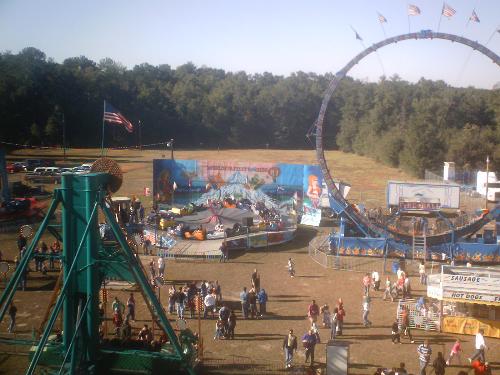 United States
February 16, 2007 8:03pm CST
Do you love taking pictures? I loive snapping pictures and with digital cameras it is great no money on film lol also I make dvds for my family whom I live far from and with the camera it makes it easy to capture some really great moments. Here is a picture of what I won first place for in a photo contest.
5 responses

• Sweden
17 Feb 07
you won first prize? wow! that's great! hope you win lots of photo contests in days to come. i love taking photos, too. my boyfriend gave me a digital camera last year and i get to use it every now and then. i also have a camera on my phone which is also convenient so i can take pictures of anything wherever i may be. i haven't won in any photo contests. but i have a feeling of fulfillment whenever i get to take pictures that are nice and lovely to look back at.

• United States
17 Feb 07
Thanks and hopefully Ill win more lol what is funny is this pic was took from a cheap walmart camera for kids ,it cost me 40 dollars lol


• Sweden
17 Feb 07
yep. photos are great ways to store memories for us. we can look back on them every now and then and reminisce. i do love to do scrapbookings, too.


•
17 Feb 07
Yes i do. I'm not greatly into photography until recent years. my grandfather was really into it and what i know now he teached me. I love taking snaps of what i see so i can always remember it and some day i can show it to my son and hopefully pass on what my grandfather showed me about this art. Kudos! ~Joey