Need help with my pimples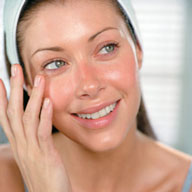 Philippines
4 responses

• Philippines
17 Feb 07
i use clean and clear facial wash, nivea visage toner and pond's whitening cream. mu\y skin got used to them already and i no longer get zits. i won't recommend it to you cuz what works for me may not work for you. find one that works for your own skin type. sometimes, you will only see whether a brand is working wonders until after a couple of weeks' use. so avoid changing brands that quickly. and a major cause of pimples is lack of sleep so tr to get adequate sleep every day. they say a minimum of 8 hours is adequate.


• Philippines
17 Feb 07
have it professionally done first. i have the same problem like you and i got tired of my face having such. i went to a facial spa have it cleansed, srubbed and moisturized. all you have to do is maintain it. i also bought their self-concocted facial cleansers. now im clear of pimples.

• Philippines
17 Feb 07
why not try the herbal or natural treatment so your skin won't be at risk or better yet consult a dermatologist to give you proper treatment.