not my name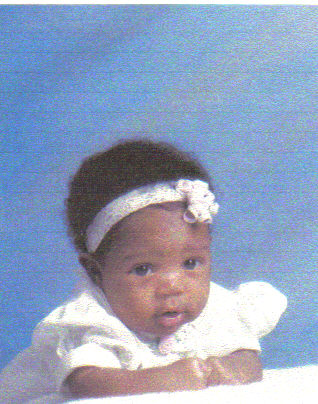 United States
February 17, 2007 1:45am CST
Has your name ever been taken away from you. In the second grade I loved to write my name with curly cues on each letter. And also I'd put a 'T' period in front of my name which is on my birth certificate. My teacher came to me and told me that I should write with out the curly cues. Then she asked me what did the T. stand for. I told her that I didn't know and that it was on my birht certifcate like that. She then told me that I couldn't us the T. if I didn't know what it meant. I wish my parents had gone to the school and protested for I didn't use that T. for over thirty years. It'll never be taken from me again. Also the teacher stiffled my creative and artistic talents, unknowingly. Are was it unknowingly?
5 responses

• United States
19 Feb 07
I work in the system and have noticed they have stared handing out numbers for the kids. I think this is going to far. If you have to many kids in the class that you can't even rember thier names maybe you should be looking for another perfession. I don't know what you think but none of my children are in jail.


• United States
18 Feb 07
My son had his name taken, and it devastated him. He has been called Snuffy since before he was born. When we moved to Texas, the school powers that be decided that because it is not on his birth certificate, it was inappropriate. My straight A student just stopped participating; his grades and attitude fell through the floor. I went to battle for him, and seven month later, we won. But the damage was done; his passion and confidence were gone. It took nearly two years of home schooling for the sparks to ignight again. I respect the education teachers and administrators have worked hard for, and I appreciate that most of them truly have their student's best interest at heart. However, I deeply resent the prevailing attitude that they are somehow better equipped to know what is right for a child (children) than their own parents. I'm sorry you had no one to fight for you in this situation, but I happy you've taken back your name. Now redeem the time.

• Canada
17 Feb 07
This is really sad. I cannot believe a teacher would do this. I find it extremely unethical . She should have been reported and this is the type of thing that will stick with a child for the rest of their life. Totally unbelievable!

• United States
17 Feb 07
Yes it's unbelievable, bk. When my youngest daughter was in first grade a similar name incident happened to her. Her last name start with an H but the teacher called her by another name that began with an H. She came home and told me about it. So when I saw the teacher the next day at school, I hollered to her, not insultingly,because she was possibly seventy-five or more from me, that my daughter's name was H.... The teacher became offended and told the principal about it and I had to explain to the principal that I wanted her to call my child by her correct name. And that I didn't disrespect her.

• India
17 Feb 07
Many time it happens that a talented kid is treated by immature hands. Don't be worry. Look ahead!