Ever been involved in any form of theatre production?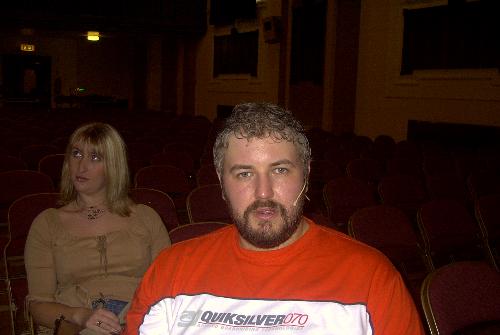 February 17, 2007 4:45am CST
I was wondering how many people on these boards have trodden the boards? hehe. A term and expression of course use in the theatre referring to the actual stage itself. I am a musical director (and have been since I was 18 or maybe younger, too long to remember!) for several groups at the moment, and I have also been on stage quite a few times in amateur and semi-pro shows. I have musically directed a few pro shows (albeit short termers or one-offs). I was really wondering if there were any like minded peeps out there who enjoy this kind of thing and why? And also would love to hear about your favourite moments! One of mine certainly has to be when I played the part of Simon Zealotes in JCS for a semi-pro company. It was a really enjoyable experience, and a lot of hard work. You can see from the photo that I was mic'd up n ready to go, just missing my headgear. I was so dedicated that I thought better to grow a beard than have one stuck on! haha. Would be great to hear from anyone else in this field.
1 response

• United States
17 Feb 07
I'm afraid I've only been involved in the theater one time and it was a million years ago in high school. Our school put on a production called "Music Over the Ages" I was a dancer in one song (These Boots Were Made for Walking" and back ground crowd for a few others. Two of my best friends in high school were in every production the school did, one had several leads including "The Sound of Music" and "South Pacific". I was very shy back then and stayed out of the "public eye".