How to create a Blog???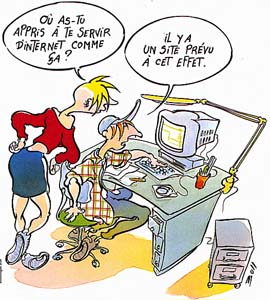 Indonesia
10 responses

• Indonesia
17 Feb 07
Hi H2hydrogenz, There are lots of free blogs on the net. I can name some of them: netvines.com, modblog.com, wordpress.com, multiply.com, blogger.com, etc. When you run the 'free blog' on the search engine, you will find tons of them around. It's very easy to create one. Just register or sign in with them and then after that, just start your writing day by day if you like or whenever you feel like writing on your blog. Some of them are even give other features for free, like the netvines.com, and multiply.com. Not only blog, but also free videos, free photos upload, forum (on the netvines), and much more. Have fun blogging, H2hydrogenz.

• Indonesia
18 Feb 07
Thanks for the information. I will try and look at it. Do you have any blog? What is your blog anyway?

• Hong Kong
17 Feb 07
Of course it is free of charge. You can go to some websites like Xanga.com, Blogger.com, Myspace.com, etc, to register a free account there. In addition, you can also download a set of script called microblog, it is a set of PHP script which you can upload to your own webhosting. It is free and wasy to use, and you can create a very personal blog by yourself. What do others think?

• India
17 Feb 07
Just Sign up at Blogger.com And Then u can Create u r Own Website and Blog There.

• Indonesia
17 Feb 07
well i will see it. It's free right


• Greece
17 Feb 07
For me to find free blogs site isn't difficult, as you see they are many.But all the fun start after.Many of you will tell that to create the blog it's fast easy but not for me.Just always find myself confuse.I hope better luck to you my goos friend.Who knows after you finish yours maybe you will help me.......

• Indonesia
18 Feb 07
Well i will help you if i figure it out how to create a blog :)



• India
17 Feb 07
Blogger.com is the best site for blogging. Its free, fast and interactive. u can post all ur views in the blogger account

• India
17 Feb 07
u can find different places by searching the internet where u can creat a blog for urself without any cost. BTW i don't write any blog myself but my myspace account provides the facility to creat one.i write my everyday events in my personal handy diary that's why i have not gone online yet;)