Let's Celebrate

Indonesia
February 17, 2007 10:52am CST
How do you celebrate: 1. Wedding 2. Birthday 3. Anniversary In our country, people usually invited their friends, family, relatives, business acquaintance and very rarely doing RSVP (it's not common in Indonesia). Unless if you are important people, or government people, then probably it's a different case. But most of the case, the couple who celebrate their wedding, would only know that you come to the party, when you attend the party. Also, there is no such thing as list of wedding gifts. You could bring anything (cash, homewares, car keys, fridge, etc, etc), they will just accept the gifts. Some times, is not rare that someone put money in the envelope, and then you would realized that the money was only one dollar (for instance) lol Now birthday party, is a different thing again. In my country, when you celebrate your birthday, it is not an obligation to bring gifts. As long as you come, the one who's celebrating their birthday would just be happy. You get free food, free drinks and you get to bring friends, the birthday boy/girl couldn't say a thing. Again no RSVP stuff. For an anniversary, usually being celebrated by the people who are wealthy (in our country) and not really common. I've never been invited in one, but I believe they do the RSVP for this celebration. How about you, how do you celebrate? Does it have anything related to your culture or it's just the way you celebrate it? Any thoughts would be appreciated. Have a blessed weekend, everyone.
8 responses

• United States
22 Feb 07
Here in America we celebrate everything! We celebrate because it is Friday or because it is Saturday! We invite all our firends to party all the time. We have house parties, we have what they call tailgate parties, we have BBQ's because the sun is shining and friends want to get together, weddings are a big celebration too. Birthday parties are real big for friends and family. Chritmas is a big family or friend celebration, New Years, Independance day etc. We celebrate everything!

• Indonesia
22 Feb 07
lol.. American loves celebration I guess. It's good. Happy, joy, share love, and laughter. In our country Indonesia, all those religious days are being celebrated as well, but I guess is not as big as in the States. Thanks for sharing, wmg2006.

• India
20 Feb 07
no that i m married i dont celebrate . when i was unmarried i use to celebrate my parents b'day n marriage anniversary very nicely.we never use to invite people , but we use to celebrate it within our family members. and to share, todays is my parent's mariage anniversary n my mom's b'day.

• Indonesia
21 Feb 07
Yes you are right, most of the times, celebrating with the loves one are far better than with some people who we hardly know.

• Australia
20 Feb 07
Inn here everythink must have the invetasion card & RSVP. Even you are a family memeber but if the person who have the celeberation dose not invated you, you are not welcome in that party at all. Thas the way now. weding party have a guest about 150 people isThe best weding party, the usely only about 30-50 people only. Birth day party thats i like it, in here, the friends the ones who are pay all the meal for the B day persong, hehehe.

• Indonesia
20 Feb 07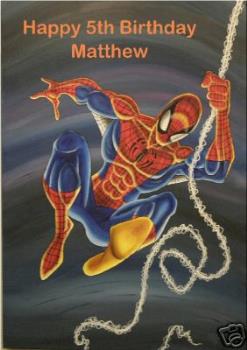 Wow sure does different that the celebration in Indonesia, isn't it mamatika. Thanks for sharing the thoughts.

• India
18 Feb 07
In my Country(India.) out of Wedding,Birthday and Anniversary the most celebrated is a wedding.Say for a wedding of someone in your family or cousins.Then for a week before and after the birthday its lot a fun.I mean for the last birthday of my cousin we had all our cousins together for a week.And there was lots of trips and tours around.And during wedding we all would have lots of work here and there.Then after the wedding we all would be parting away slowly.And then comes the birthday.It depends on the time and place .If its during a holiday then there would be lot of celebrations but otherwise say during exams.Nothin much special.And in regard of Anniversary it just rare cases that is celebrated.But we do wish others for the anniverserys.

• Indonesia
18 Feb 07
Wow, the wedding really a best celebration, eh. So, is it true that a wedding party/ celebration can last for days, in India? They sure would cost lots of money, I guess. O poor the person who's having a birthday on the exams season. hahaha.. If I were the person, I try to celebrate after the exams. But then, people probably would be gone for a holiday, eh?! lol Thanks for sharing the experience, amiwhoiam. It's very interesting.

• Italy
18 Feb 07
oh let's see.I'm from Italy..weddings..they're a very big happening...you usually invite people from your family and friends..the couple offers a lunch or a dinner (in the south of Italy it may happen that there is a great amount of food!!) and you buy a present for them that you send to the new couple home...Wedding list are very common even though you can choose something else...young couple nowadays like very much their friends offering them a part of their favourite honey moon travel..there are cards of invitation and you are supposed to tell the couple if you're taking part to the event or not...only the people named in the card can go to the wedding part. The bride dresses in white, the groom chooses an elegant suit (best not to wear a smoking)...it is supposed that none of the guests is dressed in white..the bride is usually wearing something new, something old and something she borrowed from a friend. ah the couple gives people who come to the party a little present in order to let them remember their wedding.. birthday...everybody can give a party for his birthday...the more rich you are, the more expensive and particular is the party...there is no limit...you usually buy a present to the boy or girl and he or she offers you something to eat...but here in Rome they are used to inviting you to their birthday party in a restaurant and then everybody pays what eaten!!! anniversary...It is very common you celebrate when you have been married for 25 years (it is called silver wedding) or 50 years (it is called gold wedding)...if this is the case you give a party (and everything is very similar to the wedding itself but a bit less expensive) or you can celebrate prive happenings...one year together...two years together and so on...but this is something a couple does on a private way... In Italy we are used to celebrate the day entitled to the saint we are named from..it is just like celebrating our birthday..it is called ONOMASTICO and mine is on the 12th of September.

• Indonesia
18 Feb 07
O wow this is very interesting what they do to celebrate in Italy, maribea. Thank you for sharing the knowledge of what and how people do the celebration there in Italy. I gained some more knowledge from your respond. Thank you again, my friend.

• Macau
18 Feb 07
1. Wedding anniversary in Indonesia: people with money, invite everybody they know even the friends of the parents, colleage, etc, in Macau: the same like in Indonesia. In France: we only invite the people who is close the the bride and groom. 2. Birthday: in Indonesia we invite our friend to restaurant or make party in our house, in Macau the same like in Indonesia. In France: normaly only close friends and family. I hear in USA: the friends of the bday people who treat. 3. Anniversary: for my wedding anniversary, my and my husband celebrate together, only both of us, eating at the restaurant. Have a nice day, everyone...

• Indonesia
18 Feb 07
bu denize, so in Macau, they also need NO RSVP to attend a wedding party, isn't it? In the UK, is almost the same like in France, I guess. RSVP for the party and only close friends, family of the couples are invited. Birthday party here in the UK, for the adults, usually they invite people to come and celebrate in the pub. But for the drink and food, you have to pay yourself. (they only hire the pub for a private party). In the States, some of our friends will treat us for a dinner, when they know it's our birthday. Ah, .. I wouldn't mind having my birthday everyday then there in the States. lol Thanks for your responds, bu denize.

• Singapore
18 Feb 07
Wedding is a big business to the business minded. Yet, in Singapore, wedding can be a great event too. It all depends on the bride and groom on how they want their wedding day to be. As for me, a malay, we normally have a large guest number for a wedding invitation in our family. We invited at least about 1000 - 1500 people. So the invitation card printed is about half of the number of guest. Normally invitation is send for husband and wife. This does not include relative which were given only a card to remind them of the date, all of the family of that relative is invited though. Thus, if a family consists of 8 people, all of them are invited. The cost for catering of food alone can cost US$6000. So it big business for those in this line. This doesnt not include other necessity accompanying the event. As for birthday, normally, we will just celebrate them with family members or close frens. Btw, my birthday is coming, so if you are in Singapore,do contact me and we can celebrate it together.

• Indonesia
18 Feb 07
Wow that is a big business you mentioned about the wedding. Does it also RSVP? Where they limit people who come, like for instance; one invitation is only for 2 people? Do they have a wedding list gift, where people have to choose or can choose what they should give to the couples? For some times in Indonesia, since it is not a custome to have a wedding list gift, the couple could get tons of china plates, tons of photo frames, etc, etc. lol When is your birthday noyida? I would love to come when/if I have the chance. For sure, I would let you know if/when I have any plan in the near future to go back home (Indonesia) and could spare few days in Singapore. ;) (ah I wish I could, fingers crossed).

• Netherlands
17 Feb 07
Never thought of them before as a discussion, although I do keep people's wedding anniversary and birthday dates. For birthdays, when I still lived in Indonesia and in USA, my friends and I always celebrated every birthday with dinner. It's now different when I moved to Holland and married to a dutch guy. In Holland, as far as I have experienced, they only celebrate birthday within family only. When a family member is having a birthday, his/her family would come to have a pie and coffee only. To me, it's kinda boring, he he he. At work, some people would bring pies for the department / whole office (if the company isn't too big). They only have a birthday party for a few specific ages, like 30th bday for example. For anniversary, they only celebrate within family as well. Only big anniversary, they would most likely throw a big party, but not everyone does this. When you are invited for a party, RSVP is required, this is necessary because Dutch people hate to waste their food, and it's polite when you are invited to respond whether or not you can come to allow the birthday person to prepare enough food (not too much). Since I married to a dutchman, and he's married to an Indonesian, we actually try our best to make a balance out of it, because as an Indonesian, I love partying!!!

• Indonesia
17 Feb 07
lol.. remember in Indonesia, eda? There's always the case of lots of food on the party (for the riches). But for some culture, there's always the case no more food no matter how much you put the food on the table. Why? Because in the party, they could always or most certain do the doggy bag. hahaha Thank you for sharing your experience, eda.;)