Who will be the Champion this year?

Philippines
February 17, 2007 11:25am CST
Which team will be the champion this year? DO you think Wade and the Heat can defend their title?
5 responses

• Philippines
25 Feb 07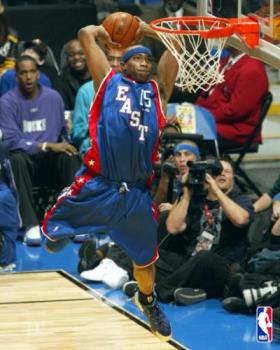 i'd go for the Phoenix Suns this season. although Dallas is a very talented team, i still like the chances of phoenix suns of bringing home the trophy with amare starting to get back to his old form and nash still in his mvp form i think the suns is a force to recon with in this 06-07 season. i don't think that the heat has the chance of defending their title because of injuries that plague their team and age issues.

• United States
19 Feb 07
I would love to say Golden State as I am a Warriors fan but realistically I think either the Suns or Mavericks have the best chance. Let's see how they do after the all-star break and if they keep up the winning pace, they will both be hard to beat. Out of these two teams, I think that the Mavs will come out as the Western Conference champs and ultimately the NBA champs. I don't think that there is an Eastern Conferencw opponent that can beat either of these two teams but anything can happen.

• Philippines
18 Feb 07
im a dallas maverick fan and i think dallas will take the title this year.


• Philippines
31 Mar 07
With the current standing, Dallas, Detroit, Phoenix, and San Antonio have the edge over the other playoff teams but don't forget that the Cavs have a Lebron James, Lakers Have Kobe Bryant, Houston has Yao Ming.