Which is your favourite team for winning 'ICC worldcup 2007'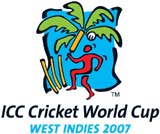 India
6 responses

• India
18 Feb 07
it is south africa for me too i hope it wins cos it is working a lot on winning nut being an indian i also hope india wins the wc

• India
18 Feb 07
Hey bro we are on the same page of the book. Thanks for your response. Take care.

• India
18 Feb 07
in the recent time south africa is performing well .... but we have 2 see the mighty australians toooooo....... who ever may perform well . i want india to win and they will.......

• India
18 Feb 07
We have a passionate Indian fan here. Thanks friend

• India
22 Feb 07
well, thats easy to answer. Im an Indian n always prays that India will make it this time. Now, if u wanna ask is, which team do u think deserves to get the wc, then i'd say...anyone from the following: India, Australlia, South Africa, (n even) Newzealand. After defeating Australlia consecutively for 2 times, Newzealand has declared that it's in the race too. n abt SA, i think its the most deserving team. the way this team has performed in recent times, i think its the best cricket team. also, it has got no.1 ranking from ICC. But, my heart is always with India, n they r not less deserving. after defeating W-Indies n Sri-lanka, India has made a great comeback. well, lets wait n see, who lifts the wc this year.

• China
1 Apr 07
Well,china I think .china has a history of 5000 yeas . it has a population of 13 billins. I am a chinese , I belive if we chose one in one billin ,we well be the strongest team in the word....

• India
20 Feb 07
Well my favorite is INDIA.With the return of Ganguly India is the team to see.

• India
21 Feb 07
Yeah it is inspiring to see Ganguly's strong come back. Thank you Take care

• India
1 Apr 07
According to me, New Zealand r the favourites of winning this World Cup.... They have tremendous talent and a few great players.. Moreover they have defeated Australia four times in a row.. Lets wait and watch...