Have you ever been in Costa Rica?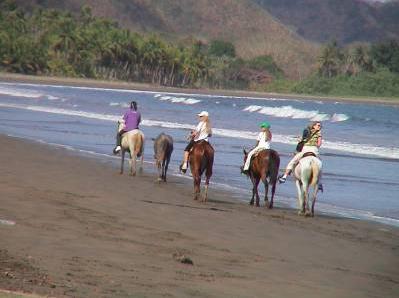 France
February 18, 2007 8:54am CST
I spent 10 days there 5 years ago. I fell in love with this country! I visited San Jose, a caffee plantation, I do a "canopee" and so much other things... I was only 12 years old and it was unforgettable. I visited a lot of other places but Costa Rica was the best! And you, have you been there? What have you visited?
3 responses

• Costa Rica
30 May 08
Thank you Fanny! I m live here in Costa Rica. Things have changed a lot though since you was turing here. We are fighting to avoid the explosive growing of hotel complexes, and keep our wild zones virgin.

• United States
23 Jul 07
What a coincidence...I also spent 10 days in Costa Rica! But not 5 years ago, it was only 1 year ago. We stayed in San Jose...or near there...at the Ramada Plaza Herradura (very nice hotel!) where there was a conference on cacao: International Cocoa Research Conference. I didn't have a lot of time to sightsee, but I did get a chance to visit one of the inactive volcanoes and tour some of the waterfalls. It really is a beautiful place and I love that they have a strong emphasis on environmental conservation. A lot of craft is made with recycled products etc. I enjoyed shopping at one of the "flea market" spots...can't remember exactly what it was called. Some of my coworkers, who also went on the trip, took an overnight tour that allowed them to see a live volcano...(not too much activity but enough to awe them) so they enjoyed that tremendously. I spent a lot more time shopping than sightseeing, I must admit, because that's what I love to do! I bought a lot of chocolate covered snacks: cashew nuts, macadamia nuts and some chocolate-covered coffee beans for a friend, since I do not consume coffee like that. I also bought some plain coffee as I always do for my friends who love to drink coffee. I had a strange candy dessert that was made with a lot of condensed milk. Can't remember what they called it. It was flat and round and incredibly sweet. It was quite tasty but a bit too sweet for me to love it!