Right age to get married.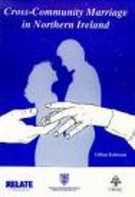 India
February 18, 2007 7:18pm CST
what do u think is the right age to get married?for me i guess the woman must be atleast 25yrs old and the guy must be 28 years old.. ru married?..if yes..what was ur age when u got married. and for the ones who r not married,at what age do u wanna get married?
4 responses


• United States
19 Feb 07
i dont believe that there is a right age for one person to marry someone. what matters most is how you are prepared to be with that somebody for the rest of your life.

•
19 Feb 07
i feel it shud be 25 for ag guy and 23 for a gal

• United States
19 Feb 07
There is no right age, their is such thing as a right time. It shouldn't be based on age moe as if you are truly ready or not. So when ever you are really ready that is your right age.