Did You Guess Who the Murderer Was?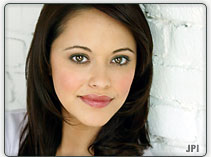 United States
3 responses

• United States
23 Feb 07
I thought this was a real life thing. Heheh, I'm sorry. I don't know what show you are talking about. Is it a good one? Soap opera?

• United States
24 Feb 07
It is great! The Young & The Restless. I have watched it for years. When I was still working I used to tape it every da got to have my Y&R fix. LOL


• United States
17 Mar 07
I thought for sure that it was Professor Corbella that murdered Carmen. I am shocked that they made it be Jena. I also hate it for Kevin. He needs a decent person in his life to share things with. He has been surrounded by no good his entire life- let's give him a break and let him have a solid person in his life for awhile. I don't think that they will put him and Colleen together as I think she will be back with JT before it is over.