blood donation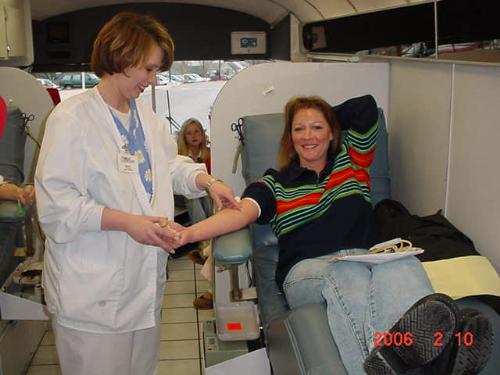 Philippines
8 responses

• China
13 Apr 07
I have donated blood two times .Yes,I do it in reguluar basis ,because I want to help other peple in my capbility.

• United States
21 Feb 07
No, I haven't donated blood before. I'm afraid from needles and seeing blood. The only time I get shots or get blood drawn from me is when my doctor says I need to.


• China
20 Feb 07
Yet i have never Donate blood but i think i will Donate my blood

• Philippines
20 Feb 07
nope, I always get sick and stressed that's why I can't donate

• United States
20 Feb 07
I just donated blood last month. I tried to donate two pints but my vein got infiltrated so I couldn't. I think that everyone who can and is not needlephobic should donate. I makes you feel good that you are helping someone.


• United States
20 Feb 07
I started when I was 18 and did it when I wasn't pregnent. Nad it hsa been about two years since I did it and just recently went about a month ago. It makes me feel good helping others out.