How long can you stay without food and water?

India
5 responses

• United States
20 Feb 07
I dont know whether it is feasible because all these are just claims and i never came across anyone who has done so. Yeah i think most of us can survive a couple of days without food and fewer days without water but you know there is always a limit to that. I have experimented a couple of times and i found out that i can go without water for a day and without food for one and a half day but never more than that. It was very difficult to stay without water than without food. But the following day i was feeling very tired and sick.

• Canada
20 Feb 07
I don't know about how many days, but i think first day will be ok and second day will be painful.Never tried ....

• India
20 Feb 07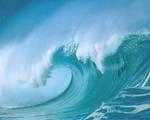 I think it is possible to yoga but if you want to ask me that my answere is about 24 hour without food and also 10-15 with water I can stay According to me.

• Norway
20 Feb 07
It's not possible to survive without any water for more than a week, but you can live without eating for up to 6 months. There are examples of hunger-strikes that has lasted that long. Of course you are not able to do anything but lie down then, since you do not get any input of energy through your food. It is possible, but I wouldn't recommend it. Your quality of life will be non-existant.