Stranded, now what?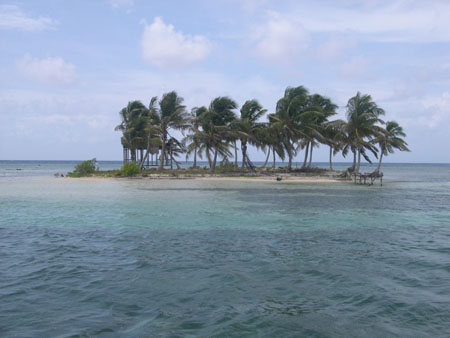 United States
February 20, 2007 2:27pm CST
You find yourself stranded on an island in the middle of the ocean no hope of rescue for at least 6 months. You have built yourself shelter found a water source and there is plenty of fish and fruit for food. You are walking on the beach and find a large crate. What three things would you hope to find inside the crate and why?
9 responses

• United States
20 Feb 07
#1 Alchohol #2 Lots of Wood #3 Sun Screen Alchohol for medical and mental use, wood because the trees on a small island won't last forever and sun screen for obvious reasons. If I was male my #1 would be subsituted with naked pics!

• Defiance, Ohio
20 Feb 07
You don't need wood in the crate. As the crate is probably of wood. So you can burn the crate.

• United States
21 Feb 07
LOL thank you both for resopnding. :)

• United States
20 Feb 07
Sunscreen, soap and a cell phone.

• United States
21 Feb 07
Sunscreen, cool, good choice...soap okay I can go with that...cell phone..lol Thank you for responding. :)

• United States
22 Feb 07
You're welcome. Why not soap? Apparently my clean freak nature is coming out, but seriously, how else would you get clean?

• Murfreesboro, Tennessee
21 Feb 07
Can there be people in the box? Say, a beautiful woman who also happens to be a doctor in case I need medical attention? (Of course I'm assuming being stranded on an island makes it okay to cheat on a partner... maybe I should ask his opinion on that one?) *laughs* Okay, assuming no people allowed: 1) a first aid kit (including all the medicines I already have to take) 2) some dried meat, because I can't eat fish because of food allergies, and I'd really rather not just live off fruit 3) something to write with and on, so I can write a bestseller about my experience and become rich and famous when I get back

• United States
21 Feb 07
LOL, I think you have all the bases cover! Great response thanks. :)

• United States
21 Feb 07
My husband sunscreen a blanket Not very original I know. But I could stay warm and have company if my husband was there! I must have sunscreen as I am a fairskin redhead..I'd be blistered and miserable without it! Must have a blanket ..I don't want to sleep on the sand!

• United States
21 Feb 07
LOL, good answer! Thanks for responding. :)

• United States
21 Feb 07
1. A laptop with satellite internet connection capabilities 2. A large supply of Guinness 3. A bunch of the newest paperbacks all 3 of these would keep me happily entertained for 6 months

• United States
21 Feb 07
I like your thinking! Thanks for responding. :)

• United States
21 Feb 07
1) clothing 2) personal cleaning products like shampoo, condition, deoderant, brush, comb, soap, etc LOL 3) First Aid kit (with everything from band-aids, plaster, tape, medicine, scissors, gauze, etc including matches)

• United States
21 Feb 07
First aide kit! great one, thanks for responding. :)

• Canada
21 Feb 07
1. An Axe - to chop firewood 2. A Kettle - to boil fresh water over the fire 3. A first aid kit - for cuts scrapes and bites Not very imaginative I know lol, but then there are so many things I'd want with me to make life bearable. I'd be hopeless as a stranded traveler lol

• United States
21 Feb 07
good ones, thanks for responging! :)

• United States
20 Feb 07
great question...i would want a lighter or matches for an easy way to start a fire...also, shampoo and/or soap for a nice bath...deodorant. LOL

• Philippines
21 Feb 07
this sounds like virtual villagers! a cool game, i may say, after learning the cheats. haha. anyway. a large crate you say? 3 things? a fully-functional yacht with enough fuel to take me home after i have enjoyed being an islander, a digital camera (with ample memory space and extra batteries) so i can take the island home with me, and fresh water supply (no i am not climbing that coconut tree). ok so i took the words 'large' and 'things' to the limit but hey its a what if. :)