I need everyone's suggestion's please...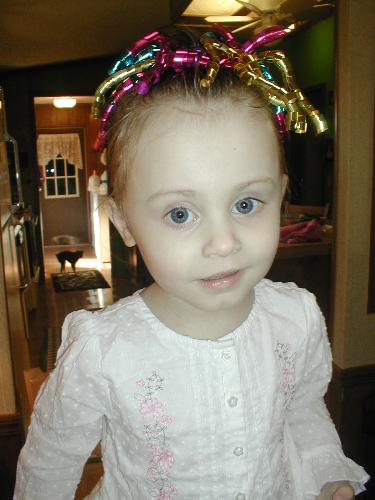 United States
February 20, 2007 4:14pm CST
I need all Ideas and suggestions on how to keep a fever down my 3 year old has a virus and I have given her tynol but when the tynol wears of the fever comes back any helful tips on how to keep a fever down and gone would be greatly aapreciated...PLEASE.....
3 responses

• United States
20 Feb 07
This is a pain in the butt but it works. With the tylenol, you need to rotate it with childrens or infants motrin. I think every 8 hours you just switch. When the 8 hours are up, you take your child's temp. Write it down with either tylenol or motrin next to it, with time and the temp. Keep this going til you notice the difference. You don't have to put your child in a tub unless you want to. I used a cold wet wash cloth. The cold wash cloth shocks the high temp. Just wipe her face, neck and stomach. Trick you can keep a wet wash cloth wet by waving it around in the air. Avoid dark liquids, pedilyte is perfect. This was all told me to me when my youngest ran a high temp. They told me to keep a journal for 24 hours, if it doesn't show signs of going down, holding steady or going up I had to take her to the ER. I pray she doesn't get the Roto virus, or the stomach virus. It took my nephew 4 wks to get over the stomach virus, and he lost 6 lbs due to it. I pray that this works, the motrin with the tylenol helps because the body get's used to one type of medicine, so it starts to block it from helping the body. With the rotating, your not letting her body or the virus fight off the fever medicine. That's what I was told. Good luck, I hope she feels better soon.

• United States
20 Feb 07
thank you her doctor told me to put a cold wash cloth around her neck it will help fight it so I am trying that as well

• United States
20 Feb 07
i need to know how long your kid has fever? how are you sure it is viral infection? anyways if your sure its just viral and fever for just one day ,you have to continue with your antipyretic ,together with rest and vit C ,but if fever persists for more than two days your kid might be in need of antibiotic

• United States
20 Feb 07
thats what her doctor said I am keeping with the medicine but I wanted to know how to keep it down othe than medicine home remidies I guess and the doctor told me it souns like a virus

• United States
20 Feb 07
The only way to get it gone is to cure what is causing it, but to get a baby's temp down is to set them in a tub or sink of luke warm water and keep the water circulating over their bodies. This will help bring down a fever and make them a little more comfortable, Have you taken her to the doctor if not do.

• United States
20 Feb 07
I talked to the doctor she said keep with the medicine and if it lasts longer than two days bring her in..