Do u really think we evolved from Apes?????????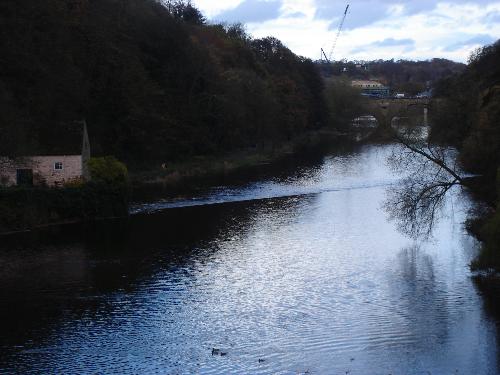 February 20, 2007 4:55pm CST
History says it,,,,,, Science proved it,,,,,, but still there is scope for debate.!!!! If human really evolved from apes then why the apes of now r a different species. Is there any scientific method that can turn them up into a human,,,,,,, is there nay historical book available dat describes the struggle apes did to become humans. Wat made mr Darwin neglect this fact.??????
7 responses

• Brazil
21 Feb 07
First which history says that we evolved from apes? Second which science proved it? Because it wasn't biology, as the Theory of Evolution says that we share a long gone common ancestor with apes, which is not the same as we evolved from the today apes. A long gone population splited and groups evolved in various species, one of them, us, humans. So it is impossible for a today ape become a human, as evolution is not a magical thing that one creature wakes up of one species and goes sleep another, it acts over a large (very large) period of time, and over populations of species. I think you really should learn more about the Theory of Evolution, so you can criticize it better (if you need it to justify your faith, don't know if it is the case). Have a nice day. :)

• Puerto Rico
23 Feb 07
"With it the fossils make sense"? Aren't the fossils supposed your evidence? What specifically makes the fossils make sense? "Because it makes sense genetically" How does it make sense genetically? (Much too vague) "Because it matches the geographical evidence we have" What geographical evidence would that be? "so yes we have no fossils of the originator of human and chimp" Nice conclusion. What do you have as evidence? "..no carbon 14 arguments,," What dating methods were used? "I'm proud of it" - ideology, emotional tag. "because it will get better" - ideology, faith in the unobserved. You've left more questions than answers which themselves were speculative at best.


• Romania
24 Feb 07
i dont think at all this theory ....the .darwin theory is in crisis right now .i 'm sure that this theory isnt al least his own creation..? this supposing simply brought something new to the ancient philosophy . so was darwin wrong???? science men embrace this explanation confidently but provisionally until some conflicting data or some better axplanation might come along. the rest of us generrally agree.evolution theory is more complex than this simple supostion of a naturalist.

• India
23 Feb 07
yes,,,accoring to darwins theory of evolution,,,its supports evolution be one factor of our current form.....i think human beings might hav evolved from apes as comparision to other animals they hav much similarities....apes now might hav not much evolved and formed another species,,,,think so

• Romania
21 Feb 07
darwi didn't negelt that fact. he just didn't find a good enough answer. not even today we know really what happend. i mean think about the missing link. but i really belive in the evolutionist theory. and the thing is a lot of species evolved differently. not only apes and humans. some are still evolving and others, like the crocodile or the sharks have been that way for the last few million years.

• Malaysia
21 Feb 07
I don't believe in that statement. Human are human and we don't evolve from the apes. Though science claims it be to be like that, they do not have full prove of their claims. I believe that God has created human as it is and we should be proud of it. I hope this is not one of the reasons for some human to be acting and behaving like apes. :-)

• United States
21 Feb 07
I don't know,but I have my doubts about it.I believe man and all creatures were created by the Almighty.As to wether we evolved from apes,I would say that if we did,it was because the Almighty kept making creatures until he got to us.As far as science is concerned,I don't see where they've "proven" anything other than these various creatures did indeed exist at some point in time.Anything else they're saying is speculation or conjecture so far as I'm concerned.

• United States
20 Feb 07
when i see behaviour of some humans i do believe we had been evolved from apes but scientifically speking i do not believe and Adam landed on earth as human