What Makes Shahrukh Khan the King of BOLLYWOOD?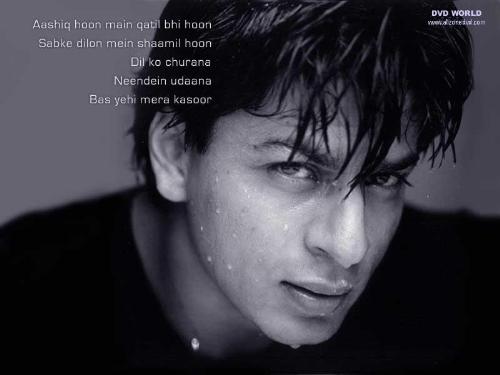 Australia
February 20, 2007 6:37pm CST
Sometimes I really wonder, what is it which has made a simplton coming from more than 1500 kms to rule Bollywood...What is the secret behind his charm?
5 responses

• Philippines
21 Feb 07
When will Bollywood movies be exported to the Philippines? I want to see movies from India. With subtitle or translated to english.

• India
10 May 10
Well its his hardwork and focuss, and his natural acting. A man who takes life so easy!

• India
2 Sep 07
He himself is the bollywood baadshah... I am a fan of the bollywood baadshah shahrukh khan..He is the real king of bollywood.I don't know why i like him..He is stylish,talented,smart,glamour..i don't know...why?.Though i am a srk fan i hate some of his movies,which are utterly waste.My favorite film is Don..By the films like swades,devdas,paheli he proved that he can do anything..He once again proved this by the film chak de india now..All are waiting for his next film om shanti om..

• India
22 Feb 07
srk is the best of bests..he acts so well...and he can perform any kind of role..

• India
21 Feb 07
I think his style. people have seen him for years and they have have an unique respect for him.