How do we treat the public toilets?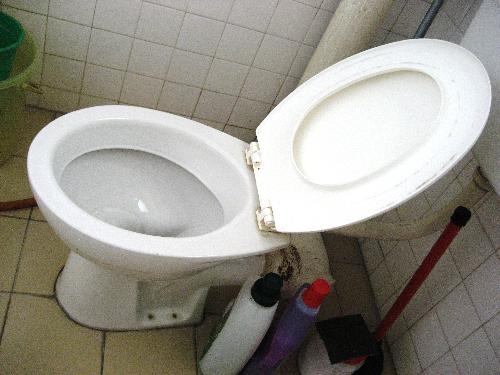 Malaysia
February 20, 2007 7:06pm CST
Most town councils have done their best to have public toilets all over their cities. This is to create convenience for the man in the street. However, it is sad to say that many of this public utility has been treated badly. Many of us used the toilets and did not make sure we clean it properly. The reason - because it is not our own. We would not do the same to the toilets at our own home, What is your views about how people are treating this public utility? Do you have any suggestions how we can be more responsible towards our usage of them?
1 response

• Philippines
21 Feb 07
It is a common attitude among people not to treat kindly facilities for public use. Always government will have to undertake measures for their maintenance. Perhaps it is high time that public awareness shall be brought up to this level now. Citizens must be made to be aware of their share in the responsibilities of seeing to it that the state of the facilities are kept tip-top. It will take time to make the citizens participate in this. The health department will have much to do in the campaign and other government entities have their share, too. The students, as soon as they enter school will be informed that these facilities are for everyone's use. Therefore, if one uses a facilitiy it is only fitting that the user sees to it that it is at its best shape after using. Surely, the user will use it sometime later. Wouldn't he/she prefer that the facilities are always in its good to use shape? This is a teaser which will always work. Another way which work will be to place reminders in the place, that everyone will please see to it that the facility has been properly cleaned before leaving. Signs which read: 'Please flush the toilet properly before leaving' and 'Please do your share in maintaining the toilet clean'.

• Malaysia
21 Feb 07
Public awareness is the answer to this issue. Here's where we at mylot can assist. Let us remind ourselves to be responsible to usage of the public toilets. Secondly, we take the effort to educate others around us to do the same. In this way, we all have done our part to help make the enviroment a cleaner one.