What do you look for in a cell phone company

United States
4 responses

• United States
21 Feb 07
I have t-mobile, and I like being with them. I have the favorite 5 thing that they have now. You get unlimited calls to 5 numbers, and I have free nights and weekends and 300 whenever minutes all for 39.99. They have good family plans too. You should call them and see if there is a plan you'll like.

• United States
22 Feb 07
I had t-mobile once before, I didn't realy care too much for them. I travel a lot and they wouldn't pick up in a lot of areas that I went even though it showed them being covered in that area. thanks though.


• United States
24 Feb 07
huh? Sorry that you are feeling sick. I like a cellphone provider that has good coverage. I travel a lot and I hate it when my cellphone looses service due to lack of coverage.

• India
21 Feb 07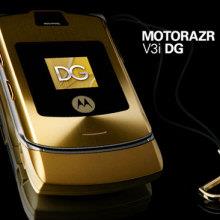 Actully I look these featurs in a cell phone: - 1. Sounds 2. Battery backup 3. It's look 4. Handling

• United States
24 Feb 07
Those are good features but I was actually asking about cellphone companies and not the features. I think that you just gave me another topic starter though and thanks for commenting to this discussion.