Has Mylot changed ur daily routine????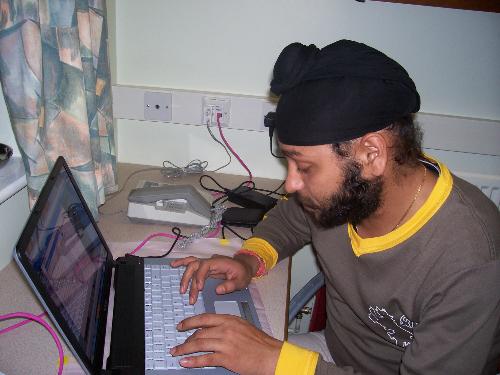 February 21, 2007 3:40am CST
Ok, this i wud like to tell all of u that, yes since i have started working on mylot,some of my daily habits have changed. Before this when i used to get up i dint even touched my laptop for an hour or so,and only after having a shower, with a cuppa coffee, i may switch it on. But since i started posting on mylot,the first i thing i do after leaving my bed id to switch the laptop on,and check the updations of mylot and to see if any of my discussions is on the home page,if i found one i m more than happy, and den i check for the responses i got. Is the similar thing happened with u also, and it happens when one is new on mylot or its the real attraction towards mylot,watever it may be, but i m very much impressed by the way of earning by usch an interesting way, thanks mylot.
5 responses

• India
22 Feb 07
Yes its changed me too as i am a beginner to this program and I have found that this is the best program so far that pays evry person who is into it.When I get to my pc I 1st check the staus at mylot.

• United States
21 Feb 07
Yes its most definitely changed my routine - mylot is the first site i log onto when i switch on my laptop, then i check my emails and then come back to here to try and put in an hour before i have to get going out of the house with my son. I also spend most evenings in here too!

• Grand Junction, Colorado
21 Feb 07
My routine has changed also. I never used to get up and go to my computer immedietly and now I do. I check my email to dee how many new discussions my friend started and how many responses I have received from my discussions that I started. I start going through the new discussions started and add them to my new discussions folder to answer through out the day, only the ones that I can contribute to the discussions the rest I delete. I also startresponding back to those that left response to my discussions and rate them. I'm completely addicted to mylot and every free moment is spent here. I'm up till very late trying to get all done so that the next day I can start fresh and do it all again. :)


• India
21 Feb 07
s it changed my routine very badly.. that i occationlytouch the pc, but nowadays , i am doing nothing other than mylot.. i am very angry with mylot for changing my mylot,......