Why friends Hurt????????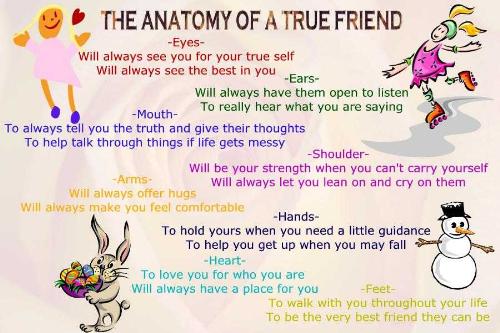 February 22, 2007 3:08am CST
It happened many times before also,and i stopped making new friends. But like the soft breeze of a spring season,someone came to my life and snatched a place in my heart as a very good friend. When i say friend its friend,not l0ve,and i thought ofcourse friendship is far above than l0ve,, and its the best and prest relation. In a few months i was so close to that friend that none of my day to day activities were hidden,and as there is a season after the other,the same friend who came as a soft breeze to my life went away as heavy wind,for no reasons,without telling me why? AND THIS "WHY" IS STILL GIVING ME PAIN,WHY my friend left me? WHY friends hurt??????? May be i will never ever get into such deep friendship now,WHY?????
4 responses



• India
22 Feb 07
Its nice to have friends to share your thoughts and emotions but one must draw a line to a friendship and just keep the relation as plain close friends and friends only.It should not develop into a relationship orelse there lies the problem if done so.Everything is looked into a different manner and one is obligied to follow in that particular fashion and if not done in that manner one naturally feels offended and hurt.

• Peru
22 Feb 07
this is a new feeling, i think someway i can understand what you are saying but not in that sense. My problem is little different, i have two good friends, i like them a lot because they are my friends, but my problem comes when these two friends felt in love of me. now, i dont want to have relationship with them, but i love them as my good friends they are like my best friends, what can i do? i cant imagine to break their heart, sometimes friends do hurt...