smokers is this true?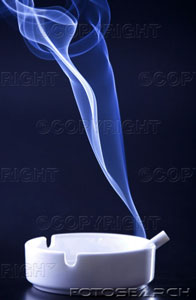 United States
February 22, 2007 11:32am CST
I smoke a brand of cigarettes which if one of these cigarettes are laid in an ashtray for a length of time without being puffed on or inhaled they go out. A friend of mine said that they were was worse for your health because each time you relight the same cigarette they get stronger! Have you ever heard that? Do you believe it's true? (Yes I know that smoking is not good for you).
4 responses

• United States
24 Feb 07
I am a smoker and have never heard this before. I think they are bad no matter how many times you light it up.

• United States
23 Feb 07
i don't think thats true...it doesn't make much sense that it would suddenly get stronger. Sounds like a rumor to me.


• United States
4 Mar 07
I've heard of those cig's but don't remember the name..i've really wanted to try ti, cause if i light a cig and i'm busy doing knitting or ceramics, it will just sit there and burn up. I did switch to a slower burning cig that i like and it has helped. I really don't think those cigs are any worse for us than regular ones, so I wouldn't worry about it.