What for do you pray GOD?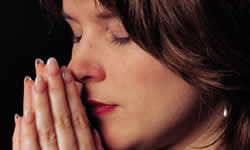 India
3 responses



• United States
22 Feb 07
I talk to him like he's a person standing beside me. I tell him whats going on and ask for him to watch over my family and people I care about. I never ask god for wealth or things of material purposes.. It's always about health and happiness.

• India
23 Feb 07
great dear friend..If everyone prays like you, then i am sure there wil be no wars no conflicts no problem among any person ,any religion any country...How peace the world would be...