Peanut butter frosting...yummy

United States
6 responses

• United States
22 Feb 07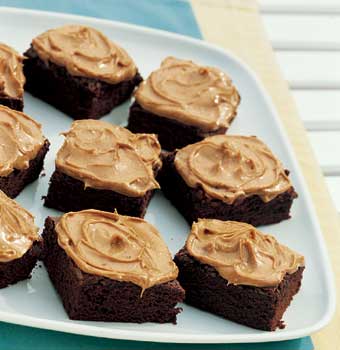 Oh my goodness, can't you find something else to post...lol Just kidding, but now I have to make a chocolate cake so I can use this recipe.... My mouth is watering just sitting here typing...lol Keep em coming, I'll blame you when I see the doctor...heheh. Oh how about on brownies...yummy.

• United States
22 Feb 07
Now you are getting me craving my favorite cake and frosting. I love chocolate cake with peanut butter frosting. I make if for myself for my birthday! I had a coworker that love the stuff too. There were 2 birthdays close to one another. I would make one cake with 2 different kinds of frosting. The one with the peanut butter frosting was the first to go.

• United States
22 Feb 07
I am now craving Chocolate cake and Peanut Butter Frosting.



• United States
22 Feb 07
Peanut butter frosting is so good. My entire family loves it. I dont know what it is abotu men but men seem to love peanut butter.

• United States
22 Feb 07
Ohhhh you are going to make me so FAT. This sounds really good. The problem with this one is that I may just eat the frosting and not get any on the cake. I love this frosting idea. I am shicking some of my friends they are wondering what has gotten into me with these different recipes and ideas. I am keeping it a little secret :)))