Open Survey to the most sung/ requested videoke/karaoke song!

Philippines
February 22, 2007 10:47pm CST
To all videoke/ karaoke fanatics here, what for you is the most requested or sung or chosen song in a videoke/ karaoke bar that you keep on hearing in almost every hour of your stay in the bar that usually irritates you or you just like hearing/singing it over and over again? for me- here in manila, the most requested & sang for videoke would probably be-- Abba's Dancing queen...it doesnt irritate me at all though... whats yours? =)
5 responses

• United States
3 Mar 07
Well here is New York every time I go into a Karaoke bar I am forced to sing Black Velvet, for all my fans. I guess I sing that one pretty good. But the one that is preformed everytime I go would have to me tina turners "rolling down the river, Left a good job in the city" song. I don't know the name exactly but I think people know what song i mean. It's a fun one so I don't mind at all.

• Philippines
23 Feb 07
I got interested with your discussion...I like the question. Now, makes me think what really is that song that irrates me already whenever I hear it in videoke bars...Oh I remember. It's "MY WAY" by frank sinatra! And do you remember a number of quarrels happening just because of this song?! It's in the news. Men fight because of the song, one says he's a better version.


• Philippines
19 Mar 07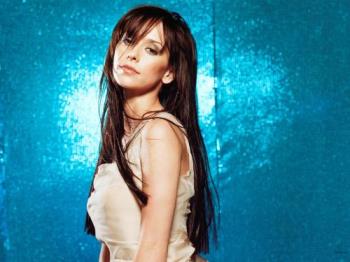 My choice would be Cruisin' the duet version and the Jennifer love Hewitt song Cool With You(heard it sang 3 times in a span of 2 hours).

• United States
10 Mar 07

Picture, by Sheryl Crow and Kid Rock is probably one of the most sung songs around here that gets tiring. Turn the Page used to be that way, but people have slowed down on that one so we don't have to listen to it every night now. Don't get me wrong, I love both songs but I just get tired of listening to them every night. One of our singers just turned 89 years old last week and does a great job of Frank Sinatra's My Way... I could listen to him sing it every night. Unfortunately, someone else likes to sing it to so we always encourage him to try to sing it first so we can make sure we get to hear him sing it.