wat do people do with a lot of money

India
February 23, 2007 12:17am CST
i donno why i ask this question but i have been feeling this thing since a long time.everybodu knows that money is good but does that mean that lot money is very good.may not be always ,coz we already how the hell is the life of celebrities who have everything but security and privacy.i do belive thta money is important but not thatimportant. do u agree???
6 responses



• Canada
23 Feb 07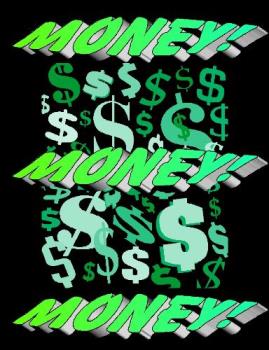 You know having money is nice . But how much is too much money? From my experience with people who have money they are never satisfied they seem to always want more. Seems the more you have the more you want. I just hope I never get to this point in my life. It is like a sickness.


• India
23 Feb 07
keep money in boxes and never take it out for their uses also, wat we do with all such money. wat i suggest is dat spend some of money wat u have earned so the development of poor and untouched people. i had strong thrust to use half of my earnings for the poor and old.

• United States
23 Feb 07
im actually rather anti money since i feel its just dirty in every sense. however money makes the world go round and sadly in this day and age we really cant 'live' without it! i dont like spending money on things i dont need or really really want (and the price is decent). i dont think having alot of money is what life is all about though. sure some ppl think that way, but its merely a materialistic approach to life which i think in the end can be rather disapointing!