Thougts Of Life

India
February 23, 2007 7:25am CST
The greatest handicap:FEAR The Best Day:TODAY The Easiest Things To Do:FIND A FAULT The Most Useless Asset:PRIDE The Greatest Mistake:GIVING UP The Biggest Stumbling Block:EGOTISM The Most Disagreeable Person:THE COMPLAINER The Worst Bankruptcy:LOSS OF ENTHUSIASM The Greatest Need:COMMON SENSE The Meanest Feeling:REGRET AT ANOTHER`S SUCCESS The Best Gift:FORGIVENESS The Greatest Moment:DEATH The Greatest Knowledge:GOD The Greatest Thing In The World:LOVE
4 responses

•
23 Feb 07
Wow, I need to get a pen and paper and write these down. Very true!! The only 2 I would miss out though are, The Greatest moment- I hope to be around to experience that one. Also, Greatest Knowledge- as I am an atheist, so my greatest knowledge would be life itself. Thanks for sharing these.

• India
26 Feb 07
Some add ups : The Greatest friend : YOU The Greatest enemy : Who else.. me only The best healer : MUSIC & TIME The worst target : FAME The best words : YES, I CAN DO.

• Hong Kong
26 Feb 07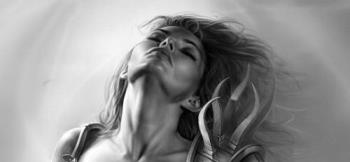 All the lines you posted are full of wisdom. The lines that are most meaningful to me are: Love is the greatest thing in the world. The greatest knowledge is we know about God. Pride is the most useless asset.