India

Bangladesh
February 23, 2007 7:37am CST
Autralian x player mark wough is saying that australia has to be aware of India and pakistan. I m feeling great that austrains are also feeling scare of INDIA. It is very good news for us. I hope not only australians but also the whole world will feel scare of INDIA. May god take this team to the top of the world. May god bless this team. May god do anything so that this team can grab the WORLD CUP. Hey god help them. Make them perfect for all team. Make them more more more strong to kill every bowler. Hey god make them as much strong so that they could kill every bowler and make that cricket ground those bowlers grave yeard. Are you guys agree with me?
5 responses

• India
23 Feb 07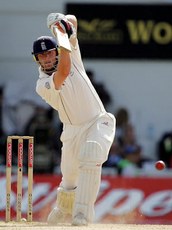 I really doubt any team is really scared of Indian team as of now. Only god can help this team as far as winning the world cup is concerned. The Aussies are unreliable, when it comes to making comments, similarly in the 1999 world cup they where down in the dumps, however, they suddenly managed to reverse their form and eventually ended winning the world cup.

• India
23 Feb 07
India definitely is a team feared by most teams, because on their day,they are capable of beating even the best of bests.We have the right blend of youth and experience,which is really important.... They are strong contenders for the World cup...


• India
23 Feb 07
i complety agree with u .....India can be dangerous who expected it to reach the finals last time??????we r goin strong into the world cup now.........