At what time do you eat Dinner?

India
February 23, 2007 9:53am CST
People at what time do you eat dinner for me its about nera to 9pm thats when i eat my dinner and YOU?
11 responses

• Malaysia
2 May 07
Normally I start exercise at around 6:30pm for about 35 minutes. After 20 minutes later I have my shower. Then I have my dinner at about 7:40pm. After taking dinner I watch my favorite tv program at 8:00pm so I must finish my dinner before eight lol.

• Philippines
24 Feb 07
I often cook my own dinner and I dine alone so anytime at 6pm - 10pm I eat my dinner. That way, I'd have a flexible schedule for my dinner.

• India
24 Feb 07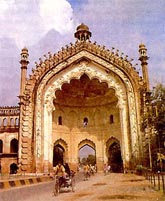 there is notime for eat. it depends on your return from work. when i return at 8:00 pm then i mostly use to eat around 9:00 pm. at times i use to eat at 10:00 pm. and on weekends we use to go for outing and usually returns around 12;00 pm and use eat around 11:00 pm.

• China
24 Feb 07
5 a clock,mybe it's too early,but my fater have to work at 7pm,so the whole family eat dinner at 5 .

• India
24 Feb 07
At home I try and finsih my dinner by around 8.30 pm at the latest. If I am eating out, then it depends upon the company I have and the situation. Under such circumstances I had once partaken of my meal at around 1.00 am (actually early morn hours)


• India
23 Feb 07
hi, ya about diner i take my dinner at 9 pm and i have to take this on time because i am in hostel so after it we can't have dinner.so my diner time is fix 9 pm.

• United States
23 Feb 07
I usually have dinner as soon as I get hungry. I don't really care what time it is as long as i'm hungry i'll eat. I don't see why people will wait until a certain time to eat.

• China
23 Feb 07
my dinner is very on time at 18:30 everyday.