Our Puppy is Finally Trained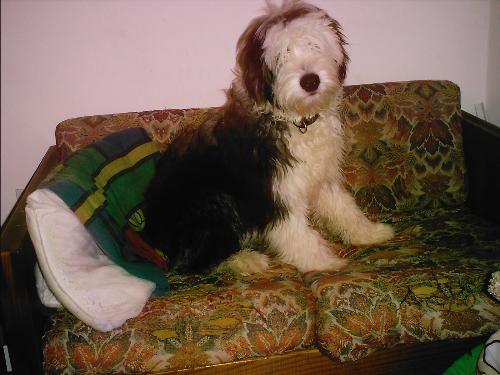 United States
February 23, 2007 1:54pm CST
At least i think so. He has gone ten days without having an accident in the house. Yay! I so wanted him to be a dog that slept on the bed with me, but I am nervous about allowing him out of the cage at night. If he starts having an accident again, it would be hard to get him back in again.
4 responses

• United States
24 Feb 07
He's cute! Is he very dominant? If so, being in the bed is bad. They see themselves as equals then. It's only a problem if you have a dog that tests you. My dog (A Saint Bernard) was very good about potty training. We only crated her for 2 weeks. I think you are pretty safe if he's already gone 10 days. What I did was leave my dog's crate open the first few nights. She actually went in it and put herself to bed for a few days. After that, she realized she could roam free and stopped using the crate on her own.

• United States
2 Mar 07
He wants to be dominant. He gets on the other dog in the house, but it seems to be a lot of play. It does get annoying though. I am still too nervous to leave him out of the cage at night.


• United States
24 Feb 07
Congrat's! I'm sure that it is a big stressor gone in your life. He's a big dog to share a bed with ~ lol You got a king sized bed I hope! haha