Will Soriano and Pinella be the answer for the Cubs thsi year?

United States
February 23, 2007 4:34pm CST
Do you think they will take them to the promised land? We certainly have an improved team this year, but will it be enough?
3 responses

• United States
8 Apr 07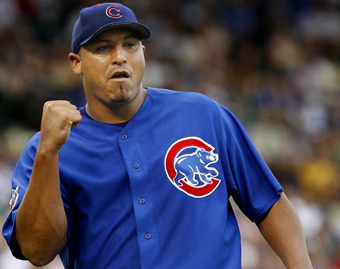 from the games I have seen this year (3) things are looking up. The boys in blue are ready to take on the world. Carlos Z had a rocky start on opening day, but looked stellar today. He proved he still has it. Lou seems like a calm fellow and hopefully can keep my team calm and steady. He will have to earn the loyalty of the fans and some of the more experienced boys. I can't wait to see how this season plays out.

• United States
11 Apr 07
Yes i think they were be the answer to all the problems

• United States
9 Apr 07
Honestly i do not think they will be the answer, yes having them will help a ton but the season still rests on starting pitching and the health of D.Lee. Other than Carlos zambrano the only other starter i feel comfortable with is Rich hill. Ted lily ? He is a fith start, Sean Marshel ? He does not impress me yet, Jaques Marques or what ever his name is is also a fith starter who will produce innings but not much else.