Who's hotter? Paris or Nicole?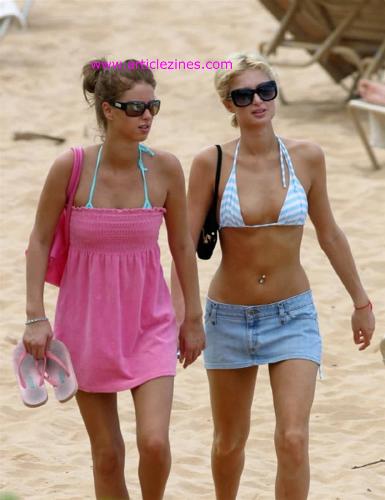 Philippines
February 24, 2007 2:13am CST
We all know that both of them are in the same reality tv show, I think that both of them are hot in different ways, But i realy like Paris Hilton because she's one hot blonde!! So.. who's your bet?? Lol
6 responses

• United States
28 Sep 07
I honestly think Paris is very ugly. If I had to choose, I'd pick Nicole over her any day.

• Malaysia
11 Jul 07
I'd choose Nicole cos she's just hip with or without Paris.Paris is just hot for her mischievous acts and naughty scandals.Nicole's a def #1!

• United States
11 Jun 07
The both of them are awful looking tricks with no brains or talent.

• Philippines
30 Mar 07
paris is hotter, for me. paris has the looks that weaken me. very sexy also. i agree with you mangjr,she's a hot blonde!

• Canada
1 Mar 07
i have to say nicole...she's cute and funny and a has a great sense of style