Is 150.000 km too much for a second hand car?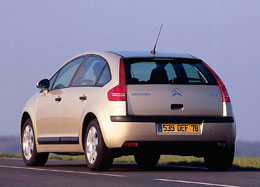 Romania
February 25, 2007 6:44am CST
I'm tried to find a car to buy, second hand of course, because I'm still young, and I don't wish to wreck a brand new one:P. The cheapest ones are naturally the ones which have been driven up to 100-150 kkm. Is that too much? I have been told that the engine is "tired", so to speak, after so many km. But I also know, that for instance, there are engine oils, which guarantee perfect workflow for the engine up to 200 kkm! What are your thoughts?
4 responses

• Romania
28 Feb 07
150.000 km is a bit too much, if you are looking for a city car, which I suspect you are doing, because, forgive me, but you don't sound very professional:D (no offense). Anyways, it also depends on the make of the car...An average class car usually lasts for about 200.000-250.000 Km. After that kmage, the car really starts having problems and you will need to change the engine set. But if you refer to big brand names like Volvo, Land Rover, Rover, Jaguar, etc....Well, that's more than a double of another story, if you understand what I'm saying:D.

• United States
25 Feb 07
It depends, doncris. What is the condition of the car? Has the car had a lot of problems? Are you willing to pay more for a car with less than 150.000 km? I think it is okay, but you have to know what problems the car has had and if the price is right for you. Have a wonderful day and a big plus to you. Pablo