Crown of thornes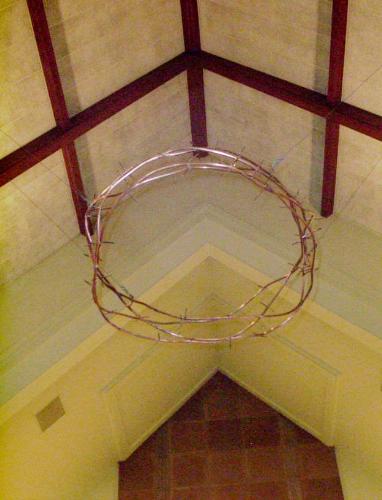 United States
2 responses

• Australia
27 Feb 07
There is doubt of the agony caused by the crown of thorns. There is no doubt of the excruciating pain of the whippings and all the torture Christ endured. The Passion of the Christ has been described as violent, but it could not possibly depict the true picture. Isaiah tells us His image was marred so much that He was unrecognisable. The physical pain would have been horrific, but He endured so much more! The physical pain was NOT the worst He endured. Can you imagine the absolute horror of the PERFECT, SINLESS Son of God, actually becoming SIN?!! He became the most abhorrent thing possible to a holy and righteous God! No wonder He baulked at the thought! No wonder He sweat drops of blood as He considered the prospect! Can you imagine the pain of the Father God as He poured out His wrath on His dearly beloved Son? The heart of the Father loved me so much that He was willing to do this. Can you imagine the agony as Father and Son were separated for the first time in the whole of eternity? Oh the awful truth that sin separates! No wonder Jesus cried out in agony because His Father had forsaken Him. No wonder the Father darkened the heaven for three hours as He punished my sin in His Son. Yes, Jesus is the King of kings. Yes, Jesus suffered for me. Yes, Jesus deserves our love, our obedience and our service. Do you love Jesus? I do!

• Australia
28 Feb 07
I'm sorry. That first sentence should read "There is NO doubt ..."

• Canada
26 Feb 07
Another one of your lovely poems Lonnie. Yes I have contemplated it many times. We even have the dvd the passion of the christ. And the pain and flogging went on forever. It was just so incredible and so horrible to watch.