Movie Spoofs

United States
February 25, 2007 3:25pm CST
There are a lot of movie spoofs out there. Spoofs are movies that usually have fun with other movies. They poke fun at them. Some of them are really well done while others are ones they shouldn't have bothered with in our opinion. Some of my favorites like Young Frankenstein are from Mel Brooks but there are others out there. Which ones do you like? Which ones should we avoid?
6 responses

• United States
27 Feb 07

(Head hanging down in total embarrassment) I love the Scary Movies! They are such a hoot and make me pee my panties because I laugh so hard~Donna ps - please don't tell anyone - I am really trusting you!

• United States
27 Feb 07
Ehehe well I've only seen the secod Scary Movie so cannot say for sure on that one. There are others though I've seen that do make me laugh that hard. So you aren't alone in that regard :)

• United States
27 Feb 07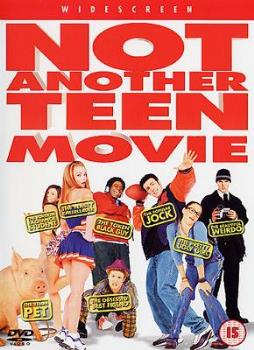 Honestly I don't like movie spoofs. I haven't really seen one that I can remember that wasn't overly retarded. Except maybe 'Not Another Teen Movie'. That one I thought was okay. That kind of comedy isn't my taste. My hubby loves a lot of the older ones like Airplane, most of Mel Brooks, and such. But I just can't get into them.

• United States
28 Feb 07
I will admit some can be a bit stupid or silly. Others I've really enjoyed. Soapdish was one that was very good. It poked fun at all the different soap operas. Nothing was sacred in it :) Of course it had some great actors in it, Sally Field, Kevin Kline, and Whoopi Goldberg. That can make a difference.

• United States
2 Mar 07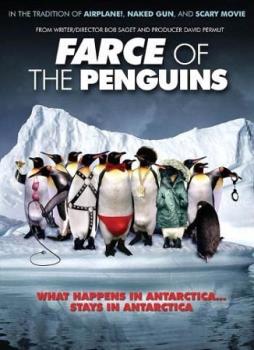 Actors can make a big difference. I love Charlie Sheen but I still don't like Hot Shots or the Scary Movie ones. I haven't seen Soapdish. I start to watch Farce of the Penguins but I was so exhausted I ended up falling asleep. But what I seen was funny. My hubby really enjoyed it. He then re-watched it right after with the commentary. He said the commentary over it was even funnier.

• United States
28 Feb 07
I have seen the scary movies. i thought they were ok. my son loved them, thought they were hysterical. i liked the young frankenstein. have not seen that one in awhile. there is a new one out, like scary movie, can't remember the name, but it makes fun of pirates of the carribean.

• United States
2 Mar 07
Epic Movie. My neice went and saw it. She liked it but she is 12 so who knows :)

• United States
26 Feb 07
my all time favorite spoof movie is Soapdish. After that is Top Secret. I enjoy most good spoofs. Including Love At First Bite, Airplane and even Police Academy. Ffolkes is another one that can have you laughing at Rodger Moore poking fun at James Bond. Love having a sense of humor.


• India
2 Mar 07
i like the scary movies series though it kind of drags in the end