Roses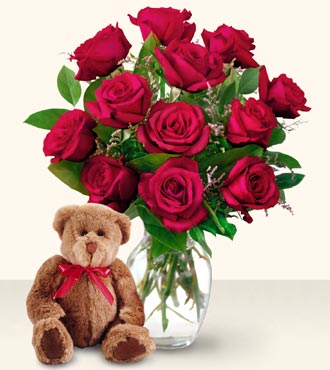 United States
February 25, 2007 3:47pm CST
What's your favorite color rose and does it represent something extra special to you?
6 responses

• Romania
8 Mar 07
I like very much red roses !A red rose means respect ,unconscious beauty ,courage and "I love you!".Flowers are always a special gift from men to women and while red roses still rule the day,mixed bouquets are popular to!

• United States
8 Mar 07
I've gotten my husband roses for no reason other than just because I love him...after all...roses aren't just for men to give women...a woman giving the one she loves with all her heart roses can add that extra bit of unexpected romance... :-D

•
25 Feb 07
Black because black is my colour it represents how I feel most of the time

• United States
25 Feb 07
nothing wrong with that...infact I have a picture you'd probably like...hehe


• Pakistan
6 Mar 07
white rose represents peace red rose represents love yellow rose represents frndship pink rose represent feelings black rose represents hate red is one of my fav..


• Australia
25 Feb 07
Mine is a rose called "Mr Lincoln" it is a dark burgundy and smells incredible, My ex says it was named after him, he wishes there is no way he could ever look or smell that good.