which planet you most like

Philippines
10 responses

• India
27 Feb 07
I think that there are many planets..But I love planet earth...

• Philippines
28 Feb 07
why people doesn't know how many planets do we have today

• Philippines
7 Mar 07

we do have as for today's update as astronomers states we only do have 8 planets to be considered..


• Philippines
7 Mar 07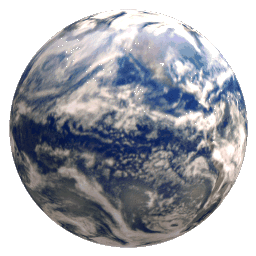 your corrext we only have 8 planets today. as astronomers stated they haven't considered the pluto as a planet

• Pakistan
4 Mar 07
Ofcourse I like earth the most as its being the only plce for humans to survive

• Philippines
7 Mar 07
yeah im with you earth in the most wonderful planet among them all


• Philippines
7 Mar 07

what? u forgot ok ill give you an image

• United States
1 Mar 07
There are eight official planets as of today. Mercury,Venus Earth, Mars,Jupiter,Saturn and Neptune. There used to be nine but recently scientist declassified Pluto as a full fleged planet and now it is classified as a dwarf planet. All of them are fascinating to me but seeing as how I have only been to earth I have to say it's my favorite. It's a beautiful place. If the inhabitants could only get it together it would be perfect. Spread love and peace not war and hatetred.

• Philippines
7 Mar 07
you bet right all of them are very much beautiful but the thing is the earth is much very beautiful to us as humans,


• Philippines
7 Mar 07

actually we have 9 but since then astronomers are not considering the planet pluto we do have 8 planets lefts. but for me i still consider pluto as the 9th planet..

• India
5 Mar 07
i dont know how many planets are there in this universe.. East or West Home is Best..Hence my home planet Earth is the best planet for me and i like it very much..

• Pakistan
11 May 07
we have about 8 planets because the scientists are saying that pluto is not full flefged planet. and the planet which i like the most is the earth because i live on it and there is so advancement on earth