in the last episode meredith is talking to denny..is this possible?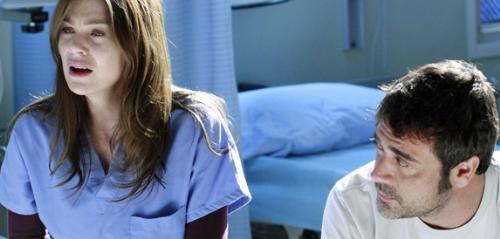 Netherlands
February 26, 2007 9:17am CST
hi, do you know if it is possible to see al your friends and animals in heaven? do you agree with,dying in the hospital is being for ever in the "heaven"hospital? that was what happened in the last episode from greys anatomy. i think it was strange. i strongly believe you see all yout loved ones in heaven. so that will include all that did not die in the hospital. do you believe in this and in a after life,or not? i believe..
3 responses

• Philippines
28 Feb 07
what is the exact episode?do you think they have it in youtube?aww,i think i missed this one.i hope you can write back,i'm dying to know all about the new episodes,last one i watched was when meredith was snoring.

• United States
6 May 07
Well, I do believe in a afterlife, whether all your friends will be there or not I dont know. I have seen this episode and they were all there trying to talk Meredith into coming back down to earth. Take care!!

• Australia
28 Feb 07
i believe. i know that there are many people out there that think you die and there is nothing. but i don't. i believe that you get to see all the people who have past on before. i also believe that some people will come to you to give you messages. and then when you do pass you'll give messages to those people in your life that need it.