Aishwarya rai or Preity zinta

India
October 15, 2006 1:49am CST
who do u like more Aish or Preity? well i like aish more...
10 responses

• United States
18 Oct 06

• India
1 Nov 06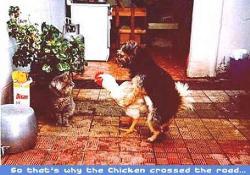 hii friends..I always prefered AISH..but prity also my a beautifull leady...I hav a quary...What picture u upload that dinosoras I think that made in 3D MAX...Do U know how 3 D max can be controled??

• India
3 Nov 06

thankx for response frnd! the dinosaur pic i uploaded is a gif image.its not made using max,but gif construction set professional. regards.

• India
2 Sep 08
of course, aishwarya... she is smoking hot. lovely shape and lovely milk jugs. i am nuts over them. would love to squeeze them and feel them. what a beauty!!!!!!!!

• India
28 Dec 06

pretti is doing best day by day ash is improving herself day by day.. so a mix-up here in my mind... ok ashwarya is best for me... cause she is know how to handle situations... preety is just like a kid in these situations