Aussie aussie aussie!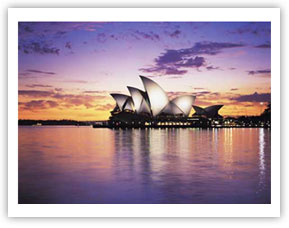 Australia
February 27, 2007 2:56am CST
Is there an Australian population on myLot?
6 responses

• Australia
3 Mar 07
Oi Oi Oi! Hi there, I'm from Melbourne. Love the wire wrapped pendant - have you ever visited wire-sculpture.com? It's a brilliant site and they've just started free tutorials in wire wrapping projects - not that you need any lessons by the looks of it! I'm a fellow Jewellery maker too and my Avatar is one of a wire wrapped gemstone bracelet with square Sodalite beads! Cheeky aren't we - posting pictures of our work! lol

• Australia
3 Mar 07
Whooo! Hellloooo!!!! There seems to be quite a few Victorians here! I found wire-sculpture.com the other day! It looks like a great site (but dare I say it, quite commercialised!). I need more time to go through it properly. I actually need more time to do a whole lot of stuff! lol. I'm just a novice jeweller who's got no idea. I only started a few weeks ago. Shhhh... I definitely need lessons! I have been making it up as I go along, so who knows how bad my technique is. lol. As for my avatar, I put it up there some time last week. I was responding to someone's thread about crafts, and they were requesting everyone post pics of their work. Seeing as I can't post pictures in responses yet, I changed my avatar. Now I can't be bothered changing it again. lol. I love your avatar! It looks classy! I had a squizz at your profile, and that bracelet in your photos looks stunning! I love it, too! I'd love to see more pics of your work!

• Australia
4 Mar 07
You can see a few pics of my work on http://www.myspace.com/feraldesigner. Thanks for the compliments! lol


• Australia
3 Mar 07
Now how the hell did you find that?! That's so many!


• Australia
11 Mar 07
Whoot! Will you be able to catch the state of origin over there? Would love to visit England at some stage in the future. I'll just have to find the right conference to turn it into a holiday as well! Why are you in England? Work?

• Australia
3 Mar 07
hi there!! Yup there are quite a few of us on this site, heaps infact.. by any chance are you on EMC also? Heaps of us are... im in Vic also, near missytia infact!


• Australia
3 Mar 07
Oooh, there does seem to be more than I had initially thought! Yeah!!!

• Gold Coast, Australia
28 Feb 07
Oi, oi, oi! I live on the Gold Coast, nice to see a fellow Aussie here too! It will be good to see how many other Aussies respond. C'mon guys. . . .

• Australia
28 Feb 07
Woohoo!!!! Great to see an Aussie face amongst the masses! I'm a former Queenslander, now living in Sydney! Maybe I will get back to QLD in a few years time! I've been in NSW for 12 years, but I still cheer for QLD come State of Origin!