How do we improve ourselves with busy lifestyles?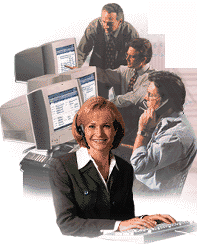 Singapore
February 27, 2007 11:31am CST
It is always a challenge to keep improving myself and be better in whatever I do. I wonder how successful people learn and improve themselves. Do they engage personal tutors or they do their own research? Please share your ideas...
2 responses

• Singapore
28 Feb 07
Hi Kelvin! Well, I think successful people learn from a combination of areas, including: - personal experiences, aka the School of Hard Knocks - their environment, such as friends and family - coaches, teachers and mentors - seminars, courses, personal development materials such as books, audios, videos, websites.... Hope this helps! Cheers! Andre http://theultimatesuccessmanual.com

• Singapore
27 Feb 07
-people learn from experience of others. people around us are good tutors. people from the past and people from the future, ie the children. we progress when we are not satisfied with our lives and we want to actively seek ways to improve it and that is how we progress and improve. we learn througn our mistakes too.