Have you ever fought with anyone?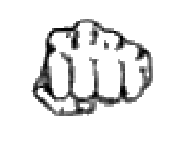 India
February 27, 2007 11:33am CST
Everyone physically fights with some one in one's life on some reason or other. So friends share the reason why you are forced to fight,when and where did you fight and what was the outcome of it...
2 responses


• United States
27 Feb 07
Most of my fights were in a bar. no i wasnt drunk but when a guy hits a woman I dot care what its about it isnt right. So i confronted the guy and told me it wasnt any of my business and he took a swing at me. well all hell broke lose, and we both wound up in the ER. I got the worse of the fight but thats ok at least the lady was alright. I dont look for fights or start tehm. I usually keep my nose clean but like i said when a guy its a woman thats where i step in.