Growing Lilacs in the South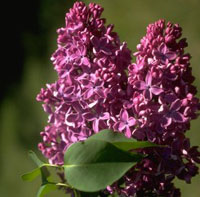 United States
February 27, 2007 1:58pm CST
Hello, I live in northern Alabama but I grew up in Indiana where lilacs grow very well. They are my VERY fave flowers and I would so love to grow them down here, but they don't seem to grow very well. Do any of you know of a varitity that is very fragrant, but will also do well in my climate? I think I am in zone 5. Thanks in advance!
2 responses

• United States
21 May 07
I had lilacs in Massachusetts and New Hampshire. Now we're living in southern Alabama, no lilacs. This is our second spring here and I really loved the wisteria! Very, very fragrant and so beautiful in bloom. Unfortunately it covers the trees and damages them but the smell is just wonderful.

• United States
1 Mar 07
I live in Florida, and I really miss lilacs. In warmer climates, though, we have lots of other options for fragrant flowers. I grow jasmine, and it perfumes the entire yard when it is in bloom.