Please give me a remedy.........?

India
2 responses

• United States
27 Feb 07
Lips dryness occurs because of lack of natural oils.Since lips contain no melanin it can be easily burned by sun.Here are some tips to get rid of dried lips: 1)Do not ever lick your dried lips because when the moisture due to licking your lips evaporate so does some of the moisture from your lips. 2)you can use a humidifier to humidify your room in home and office. 3)Drink plenty of fluids because as aging occurs the ability of your cells to retain liquid decreases. 4)Nutritional deficiencies-like that of vitamin B can lead to dryness of skin around the lips.make sure you take multivitamin supplements. Hope these tips work for you!

• Philippines
28 Feb 07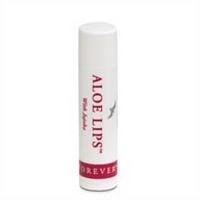 Try slathering a teaspoon of honey on your face. Let is stay there for a few minutes then rinse with tap water not warm water. Warm water tends to dry out the skin even more. Then while the skin is damp follow with your moisturizer. Honey is a natural humectant which means it attracts and seals in moisture. Here these are some more honey recipes I found for you www.goldenblossomhoney.com/beauty.html It would also help if you do not use soap on your face as soaps sometimes contain harsh chemical ingredients that dries out the skin. If you must use soap try to use Dove bar soap on your face. When my lips are dry and it seems that my Chapstick just dry out my lips even more there is nothing better than Aloe Lips. This is a product manufactured by Forever Living. It is the best lip balm ever whether you are in a hot or cold weather it just doesn't dry out lips.

• Philippines
28 Feb 07
You're welcome. Thank you for the best response.