Can you be friends with an ex?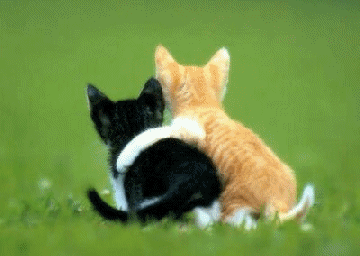 Australia
February 27, 2007 4:01pm CST
Is it possible to be friends with an ex? If it was a bad break-up, can you move on later down the track, and be friends again? And if it was a good break-up, will you always blur the line between friendship and "friends with benefits"? And how has this worked out with new partners? What are your thoughts and experiences?
7 responses

• United States
28 Feb 07
I think it is possible but challenging. I am friends with one ex, although it was an unhappy breakup and we weren't friends for several years. I think we can only be friends because I am married so there isn't that tension between us of "Will you date me again" because obviously I won't, I'm happy with my husband. He is friends with my husband now too, the two guys talk far more often than he and I talk. He is a really nice guy, just not the one for me, so I'm glad we can talk again.

• Australia
3 Mar 07
This is pretty much the type of situation I hope to be in. My ex and I were very good friends before we got together. We were together for a few years, but then decided that we perhaps weren't right for each other. So whilst we still remain close, and still love each other, we're not in love with each other. Does that make sense to anyone? So we always said we'd remain friends, no matter what happened. Now niether of us has yet met new partners, so it's kind of hypothetical. But we both want our new partners, whoever they be, to accept the other as friends, rather than competition. We've both moved on. Neither of us wishes to revisit the past in that respect. So I just don't know what new people in our lives will think.




• United States
27 Feb 07
I think that is possible. I like to think that I went out with them for a good reason and although the "love" is gone, that thing that interested me is still there. Sometimes it doesn't work out when the other person isn't over you, though. I had what I thought was a good friendship with an X that ended badly last year when he found out that I had cheated on him while we were together. I guess that really hurt him and he was still clinging to the thought that we would get back together somehow. (never mind the fact that I was living with someone else)

• United States
27 Feb 07
It is possible to be friends with an ex. Sometimes it takes longer than others however. I am good friends with an ex. It took some time for this to occur, and once it did, we crossed the friends with benefits line more than a few times... :) Now we are both married to other people, and still friends. I think deep down however, the reason we are such close friends is because we both keep hoping for the day when each of our marriages will fail and we can have another chance at things. Sad to say this, but I am being honest. Having a relationship with an ex is based soley upon the two people involved. It may not be for everyone. It can be difficult some days and easier the next. The breakup has a lot to do with it. If it was a mutual decision for reasons that will not flood a friendship, it will be a greater possibility than if one person cheated or broke the others heart in some way or another.

• United States
27 Feb 07
I used to think so but I'm slowly changing my thoughts on that one. I feel that you can't be "just friends" without some type of awkwardness there or yearning for what used to be. Just my thoughts.. I speak from experience- I tried to be friends with my ex and hes just not having any part of it-- and then with other past boyfriends I wouldnt want to be friends with. I think we broke up for a reason.