Are u at mylot to make money and to find money making secerets only?

Singapore
February 27, 2007 8:03pm CST
I find that a lot of discussions posted on making money.Is that why you are at mylot?Mostly every 10 min there is a discussion on money making posted at mylot.Apart from questions on mylot,money making is the channel were most questions are posted.
5 responses

• Canada
28 Feb 07
at first I didn't know what to expect in mylot. I found it by chance, nobody referred me to it so I just signed up out of curiosity. Then I got some friends and learned a lot from them about mylot, including how to make money faster somewhere else. I love my friends here, although I join ohter moneymaking sites too, I am still here but I wouldn't post as much anymore.

• Hong Kong
28 Feb 07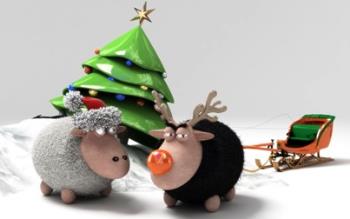 There are many tips on the internet telling people how to make money online and there are lots of sites providing money making opportunities on the world wide web. Therefore to me, my being at mylot now is mainly for the fun of discussing with people. Of course I like to have some extra money for my posting activities. The earnings is like a momentum which push me to put entries on the forum. This forum now is like an arena to me. It is a place for me to practice my communication skills.

• Singapore
28 Feb 07
Good for you.Thanks for your views.what are those tips that help you earn online?

• Indonesia
28 Feb 07
The first thing I do in mylot is making money, and then it changed. I like here with all mylotians friends, discussing something. And one of them is sharing another way to make money online... It's just one of the hottest topic here, not the main topic.

• Singapore
28 Feb 07
I think money making is the main topic here.Thanks for the post.

• United States
28 Feb 07
I mostly come here to check out what people are talking about. Most of the money making stuff listed here is a scam or costs too mucb for me to involve myself in. I first started posting to make money here, but it just takes too long. So I will keep posting from time to time and collect when I DO reach payout.

• Singapore
28 Feb 07
Yeah.Money making of 10$ in a month is difficult unless you spend a quality time here.