Would you wear clothings from someone you do not know?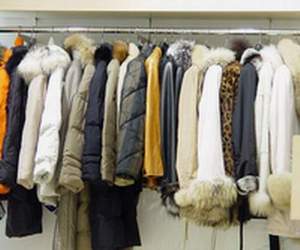 Philippines
February 28, 2007 9:09am CST
Here in our country you would find a lot of store selling used clothings or Ukay-Ukay in our native language. I consider myself one of those frequent customer of those stores. Why? It's because clothes there are cheap, nice and sturdy and not overused it's almost like new! You could even find signature RTW there! I would not be ashamed to tell my friends that what I am wearing from time to time came from those stores.
8 responses

• Philippines
5 Mar 07
There's nothing wrong if you wear clothes from ukay-ukay. As long as you wash it properly before wearing it. I agree there are some signiture RTW's which you can buy in a small amount only..some still have store tags too which is great!! But I don't buy used underwears...too risky!!

• Philippines
2 May 09
I am an ukay-ukay fan!most of my timeless pieces are from ukay-ukays.I spend at least Php 1000 and I get a LOT of nice clothes.my male office mates even compliment my ukay-ukay dresses.last Friday,I went inside this ukay-ukay in MRT station in Ayala,Makati.Instantly I found 4 clothes I fell immediately "in love" with - a denim sleeved dress, a satin babydoll dress, a blue pinstriped dress, and a navy blue skirt with polka dots.they're "haunting" me now,I have to buy them on Monday or else I'll go crazy.

• Philippines
2 May 09
Hi there Coco. Me too was kinda obsessed with ukay-ukay that I decided to register a blog and named after it. Kindly visit it, you would find my last post quite amazing as I found a big ukay-ukay store inside a cinema. The URL is http://www.ukay2.com. See you there!

• Philippines
24 May 07
yes! why not? those clothes are very much affordable and you can get some signature clothing in a very very reasonable prices....

• Philippines
22 May 07
I think there is really nothing wrong with it. I usually go to such shop as well and I could found a lot of nice stuff and it was not expensive. Most of the times I could buy signature stuff for kids as well as for me too. And they are only worth 10 pesos to 30 pesos only. I think there is nothing wrong with it as long as you would laundry the clothes with anti bacterial soap.

• Philippines
28 Feb 07
Yes, why not? As long as I wash it before I wear it. And besides you'll save more when you buy these clothings, anyways for sure we won't buy overused cloths, and besides what they're selling are like new items. There's nothing wrong on buying clothes from Ukay Ukay. Happy shopping!

• United States
28 Feb 07
Yes, in the US we call them Thrift stores or SEcond-hand stores. I often buy clothes and household items from them. Like you said, you can often find things that are almost like new. Sometimes things still have their store-tags on them because someone bought it and then never wore it. Almost all my jeans are second-hand and many of my t-shirts. We have also bought furniture at them from time to time, it is so much cheaper that way. I have no problem telling my friends where I bought my things, they are often envious that I got such nice stuff for so little money.

• United States
28 Feb 07
I get clothes from thrift stores and yard sales all the time for myself and my child. I don't care that they once belonged to someone else. Why pay so much for something I can get secondhand for so much less. I once bought an original Levi's jeans (looks brand new) for $1!! Can't beat that. Yeah, I'm not ashamed either to tell people where I get my bargains from and I'm always getting compliments for the stuff I wear and most people are shocked to find out where I got them from and for how much!

• Philippines
1 Mar 07
We have the same thinking my friend. I have the same experienced with friends too.

• United States
3 Aug 07
Well, I know I have worn stuff from these types of stores many times in the past, and have not been afraid to do so. Here in the US these type of stores are called Thrift stores. We have been known to frequent these places every now and again as well.