Basketball

United States
February 28, 2007 9:42am CST
I am coaching a boys third and fourth grade basketball team they are very good at offense for their age but their defense is awful. I have tried everything I can think of but they do not get it and they are devastated when they lose a game but its their defense that is doing it to them. does anyone have any suggestions to get it through their think skulls?
3 responses

• United States
1 Mar 07
This may be a little extreme but have them play 1 on 1 full court during practice. Put the emphasis on defense and reward those that do well. if you want to get a little tougher, punish (but not too much) the ones who get scored on because they didn't put in the effort. If you make them run, let the person who gave the most effort that day sit out as a reward. You can also play 1 on 1 with them and tell them that if you score, then everyone runs or does push-ups or something. Just go easy on them and don't use your size as an advantage.

• United States
2 Mar 07
thank you for your help one one worked great and they seemed to have a better grasp on it we'll find out how much sunk in next practice. As for my size advantage I may be a foot taller but I'm no basketball expert and most of them could probably take me on the court I'm terrible at offense but great at defense I just couldn't get them to understand I also discovered a great punishment for when they don't want to work that defensive position was hard on them. LOL!

• United States
1 Mar 07
Try teaching them a 2-3 zone. Most kids usually don't have the heart and willpower to play hard man to man defense for the entire stretch of the game. A zone would allow them to cover an area without having to stick with a man the entire time on defense. It would also teach them about help defense which will be helpful if/when you decide to switch back to man to man.

• United States
1 Mar 07
Thank you for your input unfortunately for the tournaments and games the majority specify that it has to be man to man and very little pressing I do set them up in 1-2-2 zone and have my post hang back to guard their man but they don't seem to understand that if your man gets open they can shoot. you have stay on them. I think they just don't understand the defense concept at all. I have a practice scheduled tonight and that is all we will work on so if you have any other suggestions I would love to hear them. Why do boys have to be so hard??? LOL.

• United States
4 Mar 07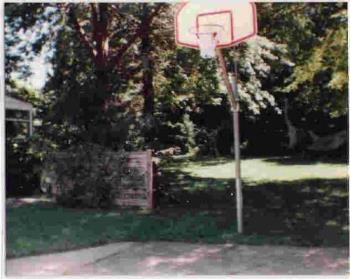 I am sure it is tough to get young children to play defense because they all want the ball and want to put the ball in the net. Defense is probably the last thing on their mind. Have you shown them any videos of basketball teams that played good defense? Do you know any adults that played basketball that can talk to your kids about the importance of playing defense?